Tracksuits
Unveil your unique style and embrace ultimate comfort with our exclusive Tracksuit Collection. Designed to meet the diverse needs of the modern lifestyle, each piece effortlessly blends functionality with fashion.
All-denim
Step into the timeless allure of denim with our All-Denim Outfits Collection. More than just a fabric, denim is a statement—a narrative of enduring style and versatility.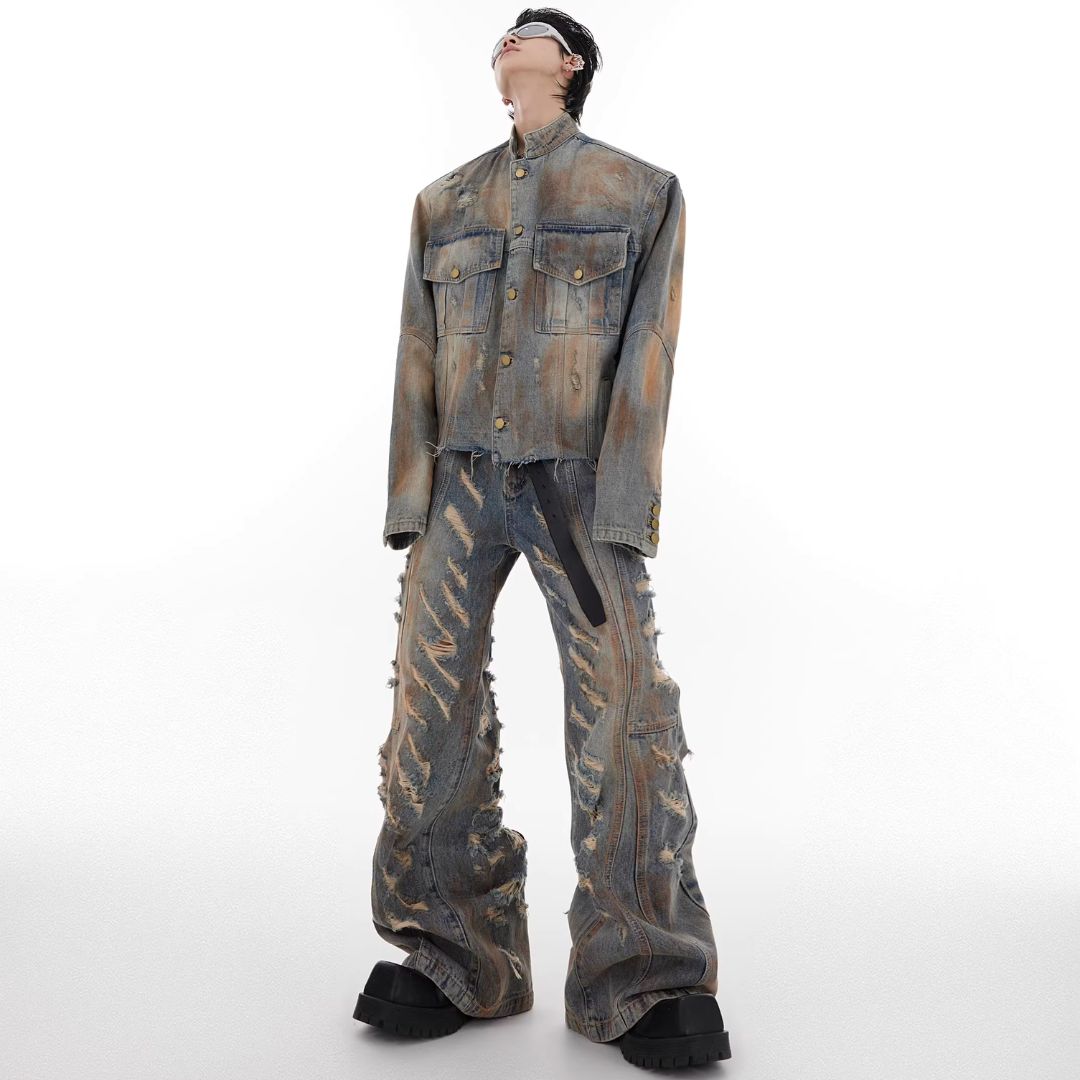 Full suits
Elevate your look with our carefully curated Suit Collection. Tailored for excellence and designed for the discerning individual, each suit is a statement of sophistication.